'I've run 27 businesses in total' - Steve Bennett, Genuine Gemstone Company
How I beat the odds: The Genuine Gemstone Company founder has sold everything from wine to software, but he's hit the jackpot with gems.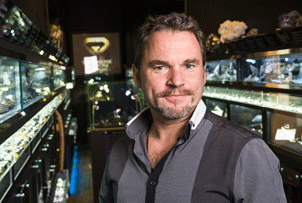 ---
I started Gems TV in 2004 but I sold out two years later. I had gone into partnership with our biggest supplier, which was based in Thailand, and we fell out. The new owners then floated the company on the stock market in Singapore and at one point the market cap was well over $1bn. But things started to go wrong: they expanded too quickly, the share price kept dropping and their losses increased.
I approached them and said I'd buy the UK business back. In June 2010, my wife and I remortgaged our house and borrowed a lot of money from the banks to raise the £3m needed. Everyone thought we were mad - the company was losing £500,000 a month at the time.