Jack Dorsey is going to be an exceedingly busy man
The Twitter founder and returning CEO's other company has just filed for an IPO.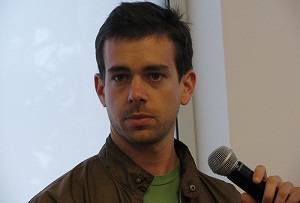 For most chief executives, juggling the needs of the staff, investors, and clients of just one large business is plenty of work in itself. Running two public companies would be daunting for even the most accomplished business titans.
But that's the challenge facing Twitter co-founder Jack Dorsey, who returned as CEO of the social network two weeks ago, after its flagging performance claimed the scalp of his predecessor Dick Costolo. In the time since being ousted from the top job back in 2008, the 38-year old has also been building his own start-up, the mobile payments company Square, of which he is also the CEO.
Balancing those two roles might be manageable. As many have pointed out, Steve Jobs did a great job of running Apple whilst also serving as CEO of the animation studio Pixar. At that point, though, Jobs was Pixar's majority shareholder, and therefore effectively answerable only to himself (as well as Apple's investors). But just two weeks after taking on the job at Twitter, Dorsey has just announced plans to float Square on the stock market, meaning he will soon be the CEO of two large, listed companies, and answerable to two armies of shareholders.