Jaguar Land Rover to begin manufacturing in China
JLR has agreed a £1.1bn joint venture to start manufacturing vehicles in the world's largest car market.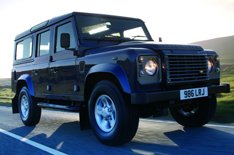 With China's growth still surging ahead (although not quite as fast as it has been), many Western companies are keen to take a piece of the pie. Now JLR and Chery, its Chinese partner, have agreed a joint £1.1bn investment to build a new factory just outside Shanghai.
The new plant will feature a research centre and a facility producing engines, which are normally shipped in to factories from elsewhere. JLR's owner, Tata, already owns a JLR assembly operation in India, but the Chinese venture will be the first fully-fledged overseas production operation.
In its most recent results, JLR posted a 58% Q2 growth in sales in China compared with the same period in 2011, with a massive portion of the growth coming from the popularity of the new Range Rover Evoque.