Jaguar Land Rover to build £1bn factory - in Slovakia
A triumph for British manufacturing? The rapidly growing car company is planning to boost production by a third with a new plant in Europe.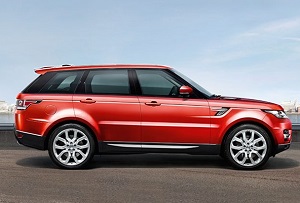 Cheerleaders for British manufacturing don't have all that much to be cheerful about these days. The 'workshop of the world' days are long behind us, and the sector is flirting with recession yet again. News that UK car maker Jaguar Land Rover is investing £1bn in a new factory should therefore be welcome.
Except that the investment isn't actually taking place in the UK. JLR announced today that it was building the facility near the city of Nitra in Slovakia. Once completed in 2018, the plant will employ up to 2,800 people and be able to produce 150,000 cars a year, about a third of the firm's current output.
While it would have been nice if it had happened in the Midlands instead, it was a rational decision to pick Slovakia. Above and beyond any incentives that may have been offered by the government there, it's cheap and has access to automotive expertise, suppliers and support services (the sector represents 43% of the nation's industry). Just as importantly, it's within the Eurozone, which allows JLR to hedge somewhat against deadly currency headwinds.