Jaguar Land Rover is launching a car-sharing service
The battle of the auto giants is moving up a gear - can JLR drive Uber off the road?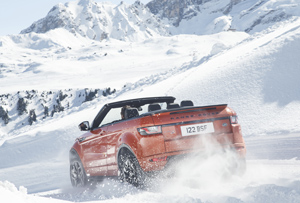 Does Uber need to watch its back? Last week we heard that London cabbies were changing tactics and looking to improve their service rather than focusing on berating the ride-hailing app. Now Jaguar Land Rover has announced the launch of 'a new tech start-up', which it says will build innovative apps and on-demand services, including testing out car sharing in the coming months.
The unit, InMotion, is working with former Google employees and JLR has indicated it won't shy away from splashing the cash to fuel technological developments. It's another sign the automotive industry isn't taking the likes of Uber lightly and is making efforts both to keep pace and potentially lead the way on future innovation.
---