James Bond and Star Wars pump up Pinewood's profits
The film industry hasn't lost its lustre just yet, but the rise of high-end TV productions will be food for thought for Pinewood Studios.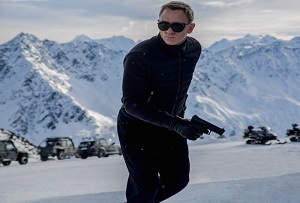 We keep hearing about the imminent demise of the film industry, but Europe's largest studio is holding firm, reporting blockbuster profits for the six months up to September 2015.
Pinewood Studios was boosted by the production of two of the year's big budget flicks - the Daniel Craig-fronted Spectre and Star Wars: Episode VII – The Force Awakens. The James Bond film was the largest production filmed at the company's Pinewood Studios and its Shepperton site was home to Disney's Beauty and the Beast, due for release in 2017. The group's operating profits for the six months to the end of September rose 186.9% to £7m, though revenues did dip 0.7% to £38.2m.
'The first six months of the year have maintained the positive momentum reported in our full year results in June 2015,' said the group's chief executive Ivan Dunleavy. 'Productions based at the studios during the period include the year's biggest films Spectre and Star Wars: Episode VII – The Force Awakens.'