The Japanese are coming: Hitachi bags UK nuclear, Mizkan bags Branston pickles
Japanese firms have got a grip on the UK this week, after Hitachi bought the UK's Horizon nuclear project, and food producer Mizkan bought our beloved Branston pickle.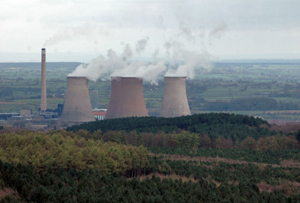 Plans for expanding the nuclear power sector in the UK received a boost today, after energy and engineering firm Hitachi agreed to buy the Horizon nuclear project from Germany's E.On and RWE for £700m. The latter two firms are withdrawing from the UK nuclear market altogether, but it is thought that Hitachi's entry into the market will create around 12,000 new UK jobs during the construction process. Not to mention thousands of jobs in the supply chain and then at least 1,000 permanent posts at the new plants for decades to come.
The project, called Horizon Nuclear Power, intends to build nuclear reactors on the existing sites of Wylfa in Anglesey, and Oldbury near Bristol. As you can imagine, building new reactors is an expensive business. Prime minister David Cameron said: 'This is a decades long, multi-billion pound vote of confidence in the UK, that will contribute vital new infrastructure to power our economy. I warmly welcome Hitachi as a major new player in the UK energy sector.' It is good news for a couple of UK contractors, Babcock international and Rolls Royce, who have also managed to join the deal in a preliminary agreement as suppliers. It's all a bit vague about who will foot the bill for the decommissioning of the original plants, but we'll worry about that later.
Meanwhile, and only tenuously linked by the fact that it also involves a Japanese firm, Premier Foods has decided to sells its Branston pickles and sauces range to Mizkan for £92.5m. The sale will include Premier's factory at Bury St Edmunds in Suffolk, and should be completed at some point in 2013. It comes not longer after the sale of Sarson's Vinegar and Robertson's jam in can be blamed largely on the firm's massive debt of £1bn.