Jessica Ennis strikes gold (in more ways than one)
Stat of the day: £3m. Olympic heptathlon champion Jessica Ennis is expected to make up to £3m in sponsorship endorsements after scoring gold at London 2012.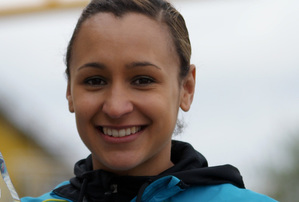 Jessica Ennis is the darling of UK athletics. Over 16 million viewers tuned in to watch her win the 800m on Saturday night, and corporate sponsors are queuing up to cash in on her 'girl next door' appeal.
Before the Olympics kicked off, Ennis had already signed deals worth an estimated £1 - £1.25m with companies including Adidas, BP, British Airways, Aviva, Powerade and Olay. But, following her win this weekend, her stock has skyrocketed.
According to Nigel Currie, executive at brandRapport, Jessica Ennis has become 'the poster girl for the Games'. Ennis' deal with Adidas, Team GB kit supplier, is rumoured to be the largest on the table, worth around £320,000 annually. But that figure is likely to double now that she is a gold medallist. Many of her other sponsors will also up their investments to ensure that the heptathlon champion's association with their brand is secure. 'Her victory will potentially earn her around £3m per annum over the next two to three years in the run-up to Rio,' reckons Currie.