Jo Swinson: "As a nation, we've regressed"
Jo Swinson brought us shared parental leave and gender pay gap reporting. The deputy leader of the Liberal Democrats shares her views on Brexit, battles and breaking the mould.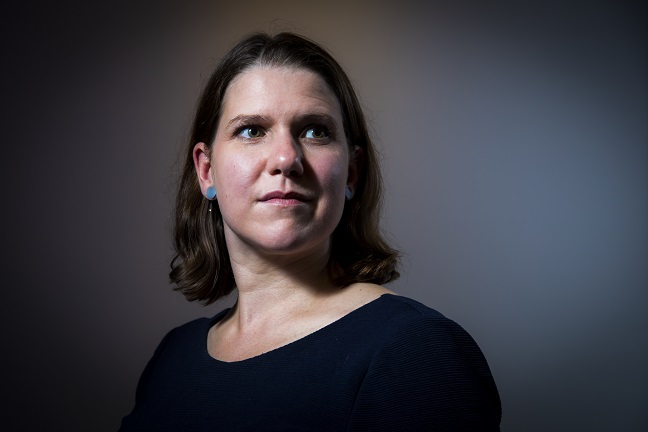 Photography: Julian Dodd
On her childhood:
My parents encouraged me to think I could do anything: "The world is your oyster. Just get out there and ask questions." My childhood was a mix of ballet classes and debating society. I liked arguing. As a teenager, I wanted to be an author. Later on, inspired by Young Enterprise and the Body Shop founder Anita Roddick, I decided I wanted to go into business. Throughout my 1980s childhood, it didn't cross my mind that it was unusual for a woman to be a prime minister – the very act of being the first woman to lead the UK government is one of Margaret Thatcher's most powerful legacies.
On going into politics:
I joined the Lib Dem party at the Freshers' Fair at the London School of Economics. The summer after my first year, having just been dumped by my boyfriend, I signed up to Activate, a residential weekend in the Peak District to learn all about political campaigning. I loved it and my participation snowballed from there. I was elected to Westminster when I was 25; I was Britain's youngest MP. When I was out and about in Parliament, people would ask me who I worked for. I'd say: "The 70,000 people in East Dunbartonshire." They'd look at me in surprise – they had automatically assumed I was a private secretary. People underestimate young women.