How you can get a job in the robot economy
Anxious about AI? Be flexible, stay human and remember to plan for the future, says Chris Jones.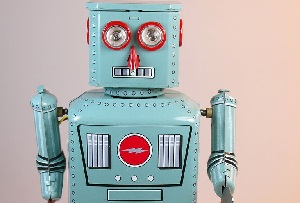 As you've no doubt heard, the robots are coming. Thanks to automation and artificial intelligence, we may be facing the biggest upheaval in the labour market in a century. The Bank of England predicts that up to 15 million jobs could be automated, the British Retail Consortium warns of a 60% risk to retail jobs, while PwC anticipates the world's first fully automated, robot-served hotel by 2022.
These advancements could boost national productivity and efficiency, helping businesses cut costs. But they also bring uncertainty for the rest of us workers; will we be employable in the robot economy? It isn't only so-called 'lower skilled' workers who should be concerned.
In their book The Future of the Professions, economists Richard and Daniel Susskind note that already 60 million eBay disagreements every year are resolved using 'online dispute resolution' software rather than resort to a traditional lawyer. And only this week top law firm Linklaters announced it's working with an AI provider for contracts, data searches and other tasks.