Jobcentres - plus ça change...?
It's 100 years since the first Jobcentres were introduced. And unemployment is back at 1909 levels...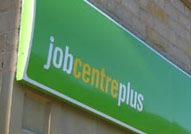 Much has changed in the hundred years since the introduction of labour exchanges, the predecessors of today's Jobcentres. But sadly, in one important respect the picture is no different in 2009 to 1909: the national unemployment rate is hovering around the 8% mark. That's not to say that the last century has been in vain: jobcentres have played an important role in the development of the UK labour market, both helping and learning from the private sector. But even if it escapes the inevitable round of spending cuts, should it be doing more to help Britain's top employers?

The creation of the Public Employment Service, by the Labour Exchange Act of 1909, was partly a political move: slammed by critics as 'socialist' interference in the free market, it was intended to combat poverty by getting poor people into jobs. But according to the Institute for Employment Studies, it also improved the efficiency of the UK labour market, because it matched labour demand with supply. Either way, the first labour exchanges were quite a hit: by 1913 there were over 60 branches up and running, placing 3,000 people a day into work.

The IES reckons that in recent years, the UK's Jobcentres have become some of the most sophisticated around, not least because of the direct link between looking for work and benefit entitlement. But they've also learned an important lesson from the private sector: the importance of an increasingly personalised approach to their relationships with the unemployed. This is more cost-effective, because it allows jobcentres to focus resource on the people who need it most. And according to IES director Nigel Meager, it may have helped to keep the unemployment rate down in the last year, compared to previous recessions.

But there's one obvious problem with Jobcentres: it still doesn't carry many professional and managerial vacancies. FTSE 100 companies are still far more likely to put an ad in the appointments section of the Sunday Times or use expensive recruitment agencies than they are in their local Jobcentre. And now the recession has put so many white-collar workers out of work and into the Jobcentres, that's become more of an issue.

So looking ahead to the next 100 years, if Jobcentres want to facilitate labour market efficiency as well as fulfilling their social aim of helping the worst-off, they need to start building better relationships with employers – an area where they've never been particularly strong, as the IES admits...

In today's bulletin:
BP bullish despite 45% drop in annual profits
New Look takes new look at public markets
Editor's blog: M&S pay the price to get Bolland in fast
Jobcentres - plus ça change...?
The Parent Project: Empowered, or irrelevant?