John Lewis boss Charlie Mayfield's plan for the future of work
Mayfield says employers need to have more difficult conversations and ramp up their training efforts.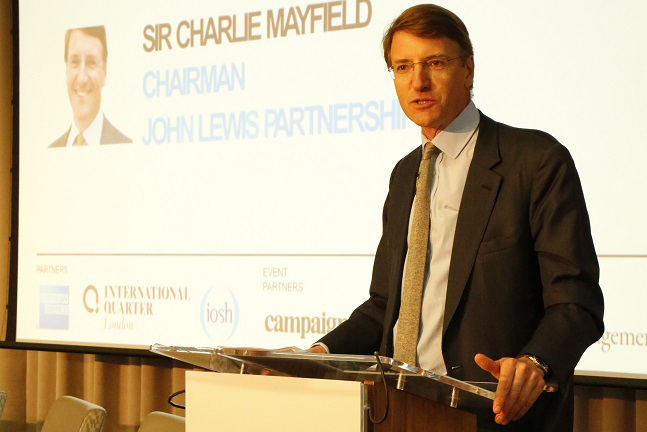 We all know supermarket self-checkouts are annoying, but they're nonetheless popular. Waitrose's robotic tills account for 30% of all its in-store transactions, up from 12% just 18 months ago. In its small stores it's more than 50%. Dealing with the impact of that on the workforce is just one of the challenges facing Sir Charlie Mayfield, chairman of the John Lewis Partnership (which owns Waitrose as well as its eponymous department store chain).
Mayfield took to the stage at MT's Future of Work: Digital conference today to tell delegates about his plan for dealing with the technological challenges businesses have on the horizon – from robots to AI.
While everyone remembers the benefits that sprang from the first industrial revolution, he said, people tend to forget what happened in the immediate aftermath – the so-called 'Engels Pause'.