John Lewis Partnership wins Britain's Most Admired Companies free vote
The retailer was the top pick among all the participants in this year's Britain's Most Admired Companies.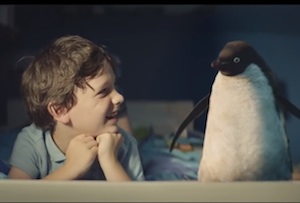 A special mention this year must go to the John Lewis Partnership, which, not content with fifth overall, winning the criteria award for quality of goods and services and Most Admired Leader for Andy Street, has carried all before it in the free vote.
What's the free vote, we hear you cry? Good question. The main Most Admired survey focuses on peer review - retailers score their fellow retailers, restaurants other restaurants and so forth. The free vote, as the name implies, removes that restriction and allows respondents to vote regardless of sector
On this basis, John Lewis is the winner by a huge margin, taking 24.8% of the vote compared with second-equal Rolls-Royce and Unilever on 7.3% apiece.
It also tops no fewer than six of the nine free vote criteria scores - quality of management, quality of goods and services, ability to attract, retain and develop top talent, quality of marketing, community and environmental responsibility, and use of corporate assets.