John Lewis releases Christmas advert
The department store has released the latest of its famous epic Christmas adverts ahead of the festive season. This year it features a determined snowman.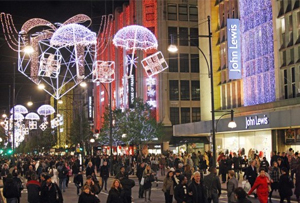 Christmas advertising is deliberately amongst the most 'magical' out there, and this year, the story is about a determined snowman that stops at nothing to find the perfect gift for a character whose identity is only made clear at the end of the advert.
The tag line is 'Give a little more love this Christmas', which is nice and cuddly sounding, and the sumptuous winter scenes are enough to fool you that it's Christmas Eve already. Although it does feature a heavily autotuned version of 'The Power of Love' originally by Frankie Goes To Hollywood, which is rather odd.
John Lewis' marketing director, Craig Inglis, said: 'We know that our customers put real effort and emotion into finding the perfect gift for their loved ones at Christmas. This year's ad brings that to life, with a creative twist, as we follow our hero on an epic journey.' Anyone who has tried negotiating a John Lewis store at 6pm on December 24 knows all about epic Christmas journeys...