John Lewis sales soar 23%
Strong Christmas sales were followed by an impressive week to January 2 for the department store.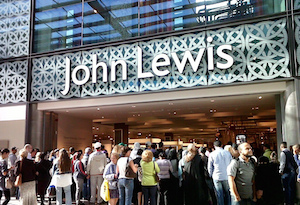 As the only major retailer to release weekly updates, John Lewis puts itself in line for constant scrutiny – but it also means any good news can be dragged out when things are going well.
Earlier this week, the department store chain revealed its sales for the six weeks to January 2, which by and large were very solid. Now it's updated the weekly figures for the seven days up to January 2 just to hammer home the message – its sales are impressive, even more so compared to some of its struggling peers.
Sales were up 23% to £152.87m as shoppers were tempted by the first day of clearance. It's worth noting that last year the same day fell into the previous week's trade for the store though, so that obviously skews the comparison somewhat.