John Lewis and Waitrose sweat as sales plunge
High street bellwether John Lewis saw sales drop 14% last week. It's another worrying sign...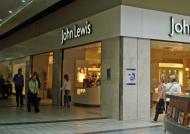 It was a real tale of woe from John Lewis today, as it reported a dismal set of weekly results. Not only were sales in its department store down by 14% to £61.4m, but sales at upmarket food store Waitrose also slipped nearly 5%, to £75.2m. All in all it was John Lewis's worst weekly showing in well over a year, and proves that not even those retailers expected to benefit from the so-called 'flight to quality' are immune from the current high street jitters.
Worryingly for John Lewis, even its flagship stores had a shocking week. Its Oxford Street branch, which always seems to do well, saw sales slip by 13%. The Sloane Square branch, favoured by some of its most well-heeled customers, was off by 19%, while its big shopping centre stores also disappointed. Even the internet arm saw sales slide 9%. 'We are not immune from the reality of the economic crisis that grasps every headline, and that is reflected in last week's result,' said Barry Matheson, the retailer's head of selling development (or more accurately at present, the lack thereof).
It's abundantly clear that high street retailers are rattled - hence why this week we've seen the likes of Marks & Spencer, Debenhams and BHS launch pre-Christmas sales, in a bid to hoover up some of that festive shopping money. But not many have anything good to say about the prospects for the coming months. Just about their only hope is that the recent (and upcoming) cuts in interest rates will get people spending money like water again – even if that is what got us into this mess...