John McDonnell wants to slap a Robin Hood tax on the City
The shadow chancellor wants a financial transactions tax on stock market transactions. Is it 'new economics' or plain lunacy?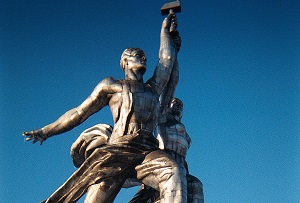 Gather round, comrades. Under the approving gaze of his glorious leader Jeremy Corbyn, the new shadow chancellor John McDonnell is going to outline Labour's 'new economics' at the party conference in Brighton today. Well, sort of. At least one policy he'll unveil is something for which he's personally campaigned for years – a financial transactions tax (FTT or 'Robin Hood tax').
This is essentially a tax on trading stocks, and has been touted as another way of raising funds from the banks as reparations for the financial crisis. Apparently the banking levy and corporation tax surcharge weren't sufficient.
As a way of increasing the tax burden on the financial sector, a Robin Hood tax does have one clear advantage. Unlike the levy or surcharge, it specifically targets speculation in shares. Banks paying the FTT may well pass the charge onto investors, discouraging them from making short-term deals to profit from movements in the share price.