Jose Cuervo calls time on Diageo takeover
After many months of strained negotiations with the owner of the Jose Cuervo tequila brands, Mexico's wealthy Beckmannn family, Diageo's Paul Walsh has finally admitted defeat. The attempted takeover has been shelved indefinitely.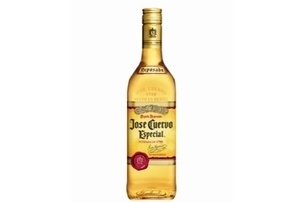 It was a deal that should have been sealed with a tequila slammer, but instead round of tequila suicides await at the bar (snort the salt, squeeze the lime in your eye). The $3bn takeover of Jose Cuervo by Diageo has been shelved indefinitely, following a breakdown in discussions.
Diageo CEO Walsh has accepted the decision, but maintains it was a poor one: ''I have no doubt that Diageo has the best route to market for this brand,' he says. Indeed, Diageo and Jose Cuervo have enjoyed a lucrative partnership in the US for over a decade.
However, the Beckmann family are keen to hold onto their investment. Diageo and its shareholders simply couldn't raise their bid any higher. Or, in management speak: 'It has not been possible to agree a transaction which delivers value for Diageo's shareholders and therefore, by mutual agreement, we have terminated our discussions,' says Walsh.