Joseph Joseph founders fought a two-year legal battle with Chinese copycats
Richard and Antony Joseph, the twins who founded kitchen brand Joseph Joseph, on keeping the business in the family and the ups and downs of manufacturing in China.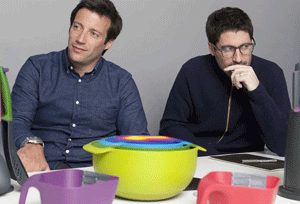 Twin brothers Richard and Antony Joseph launched innovative and colourful kitchen brand Joseph Joseph in 2003. Starting with glass chopping boards, they now make kitchenware ranging from bread bins to ice trays, and the business turned over £32m last year. Here they share their best decisions in business - and their worst...
OUR BEST DECISIONS
Selling internationally