JP Morgan retreats from the vicious Twittersphere
The bank's attempts at a Twitter Q&A have been dashed by angry tweeters.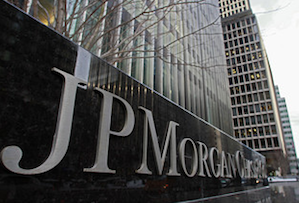 Hardly a week goes by we don't watch as some relatively unpopular company takes to Twitter to 'engage' with its followers, only to receive a tsunami of abuse by the angry online mob. Last week it was Ryanair, the week before British Gas, now it's American uber bank, JP Morgan.

To be fair to Ryanair, chief executive Michael O'Leary did a pretty good job of answering even the most rude of comments with humour and, where necessary, humility. The social media wizzes at JP Morgan however, have cancelled the Q&A before it's even happened.
There's some irony in this PR gaffe too - JP Morgan acted as an underwriter for Twitter's recent $14bn IPO.

Yesterday, the bank announced it would hold the Q&A with Jimmy Lee, one of its VCs getting ready to answer the world's questions.