Jubilee bolstered June retail sales, says CBI
The retail sector enjoyed a roaring trade during the Jubilee celebrations, with sales rising at their fastest rate for 18 months, according to the latest CBI data.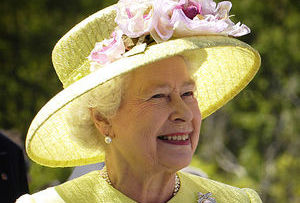 With a million people lining the banks of the Thames just to watch the pageant of boats proceeding down the river, the Jubilee was always going to help retailers shift a lot of Jubilee-styled merchandise of sometimes questionable taste. But according to the Confederation of British Industry's (CBI) distributive trades survey, a massive 58% of retailers reported sales volumes were up on a year ago – the highest for 18 months, and a much stronger performance than they had been expecting.
But it's not just the hats and flags that have made the difference. The survey showed that grocers also recorded their strongest sales growth since February 2010, and retailers of shoes and leather products reported the strongest sales volumes growth they have ever seen in a one-year period.
For the retail sector as a whole, this is the strongest year-on-year performance it has seen since December 2010, and even better than that, it is expected to continue. The survey showed that 32% of retailers (a strong figure according to the CBI) are expecting increases in sales volumes in the year to July 2012.