Juncker's '£250bn' EU rescue plan explained
The European Commission president announces a major new investment, but how much is hot air?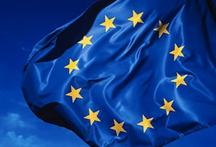 Ask your average UKIP or Front National voter what the red-tape strangled EU economy needs, and the last thing they're likely to come up with is a 'European Fund for Strategic Investment'. This, however, is exactly what European Commission president Jean-Claude Juncker announced to the European Parliament in Strasbourg today.
What he said
'Europe needs a kick-start and today the Commission is supplying the jump cables,' Juncker explained, in the first salvo of a veritable drenching of opaque mixed metaphors. 'No tree can grow on soil and air alone. The Investment Plan we are presenting today is the watering can.'

In case anyone was confused what he meant for some reason, Juncker elaborated, saying the Commission is responding to 'European pathologies' and keeping its 'eye on the ball of the real economy', by proposing a €315bn (£250bn) 'roadmap to make Europe more attractive and remove red take and regulatory bottlenecks'.

Yes, if you're still following this, he did say he wanted to reduce regulation and red tape. How? With a 'simplication machine', of course, reducing 28 regulatory systems to just one, in so doing helping to build a virtuous triangle, or 'omne trium perfectum'.

Well that's clear as glass then.
What he meant
Juncker's proposal is for the EU to encourage private sector investment by shouldering some of the risk in certain, as yet undecided projects. Rather than the grand €315bn with which he headlined his speech, the EU's own actual contribution is actually €21bn, all of which is to be reallocated from within existing budgets.

This money will then be used to guarantee loans from the European Investment Bank (EIB) up to €63bn, with the expectation that the private sector will naturally deliver another €252bn. Looks like this macroeconomics malarky's easy, after all.

The expected value-added appears to be that the money drawn from elsewhere in the EU budget will be better spent under this scheme (wherever that actually means) than it currently is (wherever that actually is). Importantly, it doesn't require a contribution from member states. Apart from the initial contribution to the EU budget, of course, but we'll let that slide.

Juncker was keen to point out that it didn't matter which countries the money ends up going to, as we all 'stand shoulder to shoulder'. He did outline some potential destinations, however, in a Martin Luther King inspired dream sequence.

'I have a vision of school children in Thessaloniki walking into a brand new classroom, decked out with computers,' he said, a tear very possibly forming in his eye at the thought of how happy the Greeks will be at the EU's largesse.