Just Eat and Deliveroo have a hungry new competitor
EatFirst has raised $8m to build 'the biggest restaurant in the world'.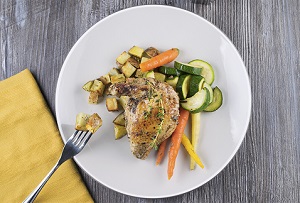 Most of the start-ups that have taken the world by storm recently have succeeded by doing away with the capital intensive business models of the past. Uber doesn't own cabs, Airbnb has no hotels and Transferwise exists almost entirely in the ether.
But it seems there's still some investor appetite for businesses that do their own dirty work. EatFirst is a new entrant into the online food delivery market with a big difference. While Deliveroo relies on existing restaurants and Just East doesn't do its own deliveries, EatFirst controls the whole of the 'value chain' – from the chefs in its own kitchens to the drivers who take its food to customers.
'That way we can really control the quality...and we can also provide the best price,' its co-founder and CEO Rahul Parekh (pictured) tells MT. He came up with the idea while working as a derivatives trader at Goldman Sachs.