Can Just Eat make drone delivery work?
The online takeaway business is trialling autonomous delivery robots - is it more than a PR stunt?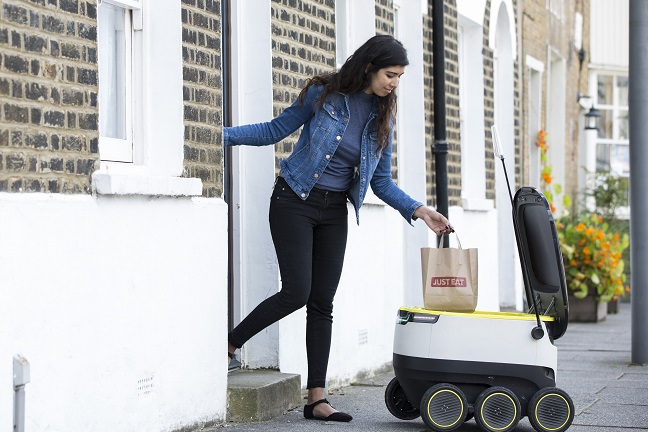 Few press releases are as likely to get you noticed these days as those involving drones. From Amazon's ongoing trial of delivery robots to Yo! Sushi's flying waiters, copy hungry journalists just can't get enough. So it's with some hesitancy that one should greet the news that Just Eat, the soaring UK-based online takeaway company, plans to start delivering meals with autonomous vehicles.
Not flying drones, though. The company is partnering with Starship Technologies, a start-up backed by Skype founder Janus Friis, whose small autonomous buggies that can be loaded with cargo before being sent on their merry way to navigate the streets of a city to somebody's home. The drones have been tested in US and European cities since the end of 2015.
Details of the trial are scant. Just Eat says it will begin in a few months and no participating restaurants have been announced yet. 'This is another example of how we are pushing technology boundaries to provide our customers and restaurant partners with more choice and flexibility,' said Just Eat's chief product and technology officer Fernando Fanton. 'We've always been committed to offering our customers new ways to order and pay for their food and now we're right at the heart of a new way of delivering food which is as exciting for us as it will be for those who find a robot on their doorstep.'