This is what Just Eat thinks the future of food looks like
Delivery drones, augmented reality and AI - will it catch on?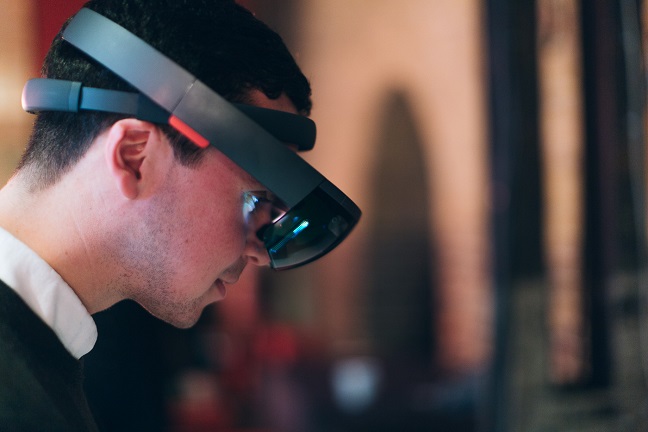 MT spent yesterday morning in Shoreditch (where else?) getting to grips with some of the new bits of technology that Just Eat, the UK-based takeaway company, says is set to change its market.
The FTSE 250 firm, one of the stand out successes of Britain's start-up scene (even if it was originally launched in Denmark) is still growing at a tremendous pace and is a world leader in its field - making it easier to order a lamb bhuna without rifling through the kitchen draws looking through a menu, remembering to have enough cash handy or having to face the ordeal of speaking to somebody on the phone. Its shares dipped after its latest market update because of slowing orders in its home market, but they were still up by 34% overall – the kind of growth most large businesses can only dream of.
But like every company it faces competition from younger upstarts, notably the likes of Deliveroo and Ubereats, which are going after a more premium end of the market. Just Eat's bosses like to play down the comparisons, arguing there is plenty of market space for all of them to grow into (and they're right – most people still order takeaways using the old fashion method). But nonetheless the company seems acutely aware of the dangers of standing still and is keen to stay at the cutting edge of technology.