Just who is the National Living Wage good news for?
George Osborne's big pay rise starts today, but opinions are divided over its pros and cons.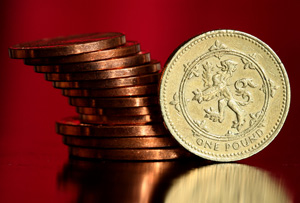 More than a million workers have got a pay rise today – and no, that's not a particularly cruel April Fools' joke. As you've probably heard, today's the day the National Living Wage makes its highly anticipated appearance. The £6.70 minimum wage has now risen to £7.20 for those over 25 and that's set to rise to £9 within four years.
But nobody can agree whether that's actually going to help low-paid workers and the wider economy or not. It could help tackle Britain's long-running productivity problem by reducing staff turnover and encouraging companies to invest more in training.
Higher wages will have a particularly dramatic impact on those industries that have long relied on cheap labour – notably hospitality and retail. The Resolution Foundation found that over three-quarters of employers in these industries said their wage bill would be affected.