Just nine days until Inspiring Women conference
Management Today's inaugural Inspiring Women conference is almost here, with a limited number of discounted tickets still available.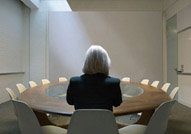 With just nine days to go, excitement is building for the first ever MT Inspiring Women conference, taking place on 18th October. The day will bring together entrepreneurs, management experts and female business leaders from across the UK, offering inspirational insights on revitalising and enhancing individual and organisational performance.
We've got a stellar roster of speakers for Inspiring Women, including:
• Alex Mahon, CEO of Shine Group