Justify the gender pay gap, California orders firms
Should companies have to prove why men are paid more than women for a similar job?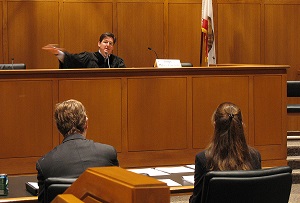 How do you close the gender pay gap? The British are trying wage transparency, the Scandinavians have their boardroom quotas and the Japanese are paying financial incentives to promote women to senior roles (well, they would if anyone was taking them up on it). Now the US state of California has come up with a new, distinctly American method: the threat of litigation.
State governor Jerry Brown signed the California Fair Pay Act into law yesterday, arguably giving America's most populous state its most stringent wage equality laws. The act, which comes into force in the New Year, will force a company accused of wage discrimination to prove in court that there is a good reason other than the employee's gender for discrepancies in pay.
The Fair Pay Act goes further than older rules ensuring men and women are paid the same to do the same job, by applying that principle to 'substantially similar work', the exact interpretation of which will become clear once the matter gets debated in the courts.