JustPark's app means you'll never have to waste time searching for a parking space
LAUNCHPAD: It's the latest expansion of the sharing economy, as JustPark partners with BMW to embed the app into Minis.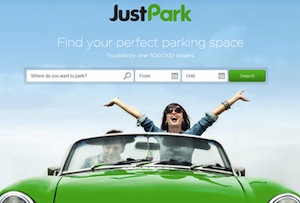 If you've ever spent hours driving round in circles in a fruitless hunt for a parking space, that could now be no more than a frustrating memory. JustPark has launched an app that lets you search, book and pay for free spots while driving and secured funding from tech venture capitalists Index Ventures.

Launched in 2006 as Park At My House, JustPark was originally a platform for people or organisations to rent out their driveways or underused car parks (a church in King's Cross has so far made £200,000 from Eurostar passengers needing to leave their cars behind). The site now has 500,000 drivers and 100,000 parking spaces.

The new app drives the startup from the fringes of the sharing economy (companies that enable people to make money from unused assets, such as a parking space) towards the mainstream, through its tie-up with BMW-owned Minis and inclusion of commercial car parks. Drivers can plug smartphones into their car and navigate to a pre-booked space from the dashboard (all safety-tested by BMW, ofc).

The original concept was a bit slow-burn, a new-fangled idea being tricky to persuade some people of (the notion of renting a driveway to a stranger sets many a stiff upper lip a-quiver) and also to garner investment to spread the word. JustPark got its first investment, of £250,000 in 2011 from BMW's venture capital arm (hence the Mini tie-up), as the carmaker started to feel Google and Apple breathing down its neck in the brave new world of connected cars.

But parking is ripe for disruption: JustPark estimates the average UK driver wastes 106 days of their life looking for space to park, costing the economy £6.3bn every year in lost productivity and increasing traffic by 30%. And with Index Ventures, which has backed Skype, Dropbox and fellow sharing economy startup BlaBlaCar, on board (albeit without the details of its investment made public), it'll be able to rev up its marketing, connect with more car makers (if BMW lets it) and save us all a lot of time.