Kai Peters: Home Office attack on London Met may be friendly fire
The UK does itself a gross disservice by slashing international student numbers, says Ashridge Business School CEO Kai Peters.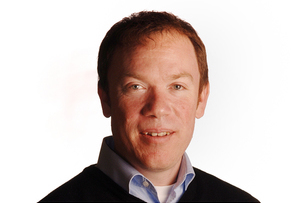 A shot has been fired by the Home Office at London Metropolitan University and the echo will be heard around the world. Taking away London Met's Highly Trusted Sponsor (HTS) status means that the university is not allowed to enrol non-EU students, even those already registered. What this means is well worth thinking about.

Historically, the system for non EU students to come to study in the UK was welcoming. Over 250,000 non-EU students formed 15% of the student body and contributed upwards of a third of university funding. Not only did these students contribute over £10bn to the economy, they also brought different experiences into the classroom and graduates acted as ambassadors for the UK.

In 2009, the Labour government brought in a new regime for student visas driven partially in reaction to terrorism (some individuals implicated were on student visas) and partially to limit access to the UK for 'bogus students'. At the same time, they initiated the Brown review which increased student fees to £9,000 annually from £3,000 previously, and also initiated a more competitive higher education landscape including private providers. The Conservative/Lib-Dem coalition has continued with these trends and it is within this background that what has happened with London Met is so crucial.

In one corner, we have the Home Office and the Borders Agency. The policy now is no longer to curtail potential terrorists and economic migrants, but to push down overall immigration. Never mind that most international students leave of their own accord at the end of their studies.

In the other corner, we have BIS. BIS is responsible for both business and education and promotes the UK as an ideal destination for higher education and as a location for international business.

These two competing government targets obviously work against each other. You cannot have one department saying 'come to the UK to study, and by the way bring lots of money with you because we charge you twice as much as we charge domestic students' while the other department says 'go away, all of you. We want to drop net migration to less than 100,000 a year'.

In the past year, student visas are down by 21% over the previous year. That, already, has cut into university funding by about 7%.

So now we have a third corner. The Treasury. Changing a university funding system from direct grants to student loans looked great originally. Grants are a cost. Loans remain on the books. Look – no money has been spent, it has simply not been paid back yet. But someone, somewhere of course has realised that getting the loans paid back is not going to be easy. A lot of money, in fact, will never be paid back.

At London Met, the loss of the non-EU students means a funding gap in the tens of millions. There is talk that London Met may fail. In the countries from which international students come to the UK, there is also talk. Frighteningly, it is not about London Met, but about the UK being closed to international students. This has made headlines in India this week. Within the universities themselves, there is talk that if the supply of international students continues to decrease, then staying in business will become increasingly difficult. They worry that other universities will also fail.

I would like to be a fly on the wall at a discussion between the Home Office, BIS and the Treasury. I hope it remains civil but not too civil: from this side of the fence, what is happening now is not good for the UK.
Kai Peters is chief executive of Ashridge Business School and a judge on this year's MT Sky Future Leaders Awards