Karen Penney: 'I was made redundant on my return from maternity leave'
Meet the American Express vice president at Inspiring Women in London on November 19.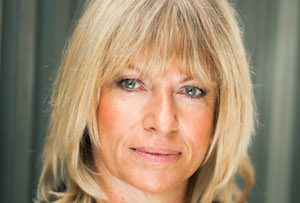 Who has inspired you in business?
Throughout my career many inspiring leaders, both men and women, have inspired me and taught me the importance of being flexible, maintaining a network, continuing to learn and having a work life balance. At Amex there are many inspirational women leaders who balance family and home life with amazing careers.
What has been your biggest setback and how did you overcome it?
Being made redundant on my return from maternity leave was one of my biggest setbacks. I had a nanny in place but no job! It was tough, but I had to embrace the change to my career path through being flexible and using my network. With the benefit of hindsight it wasn't a problem and I wouldn't be where I am today if it hadn't happened, though at the time it felt like a disaster.
What is the biggest challenge still facing women in business today and how should it be solved?
Flexible working benefits both employees and employers and there's still much more to be done to enable it. It needs to be championed from the top. Organisations need to develop a culture that supports flexibility for both men and women, as flexible workers generally work doubly hard to ensure they're seen to be doing a really good job.