Karin Forseke steps down as Alliance Trust chair
Activist investor Elliott Advisors seals its victory in the battle for Alliance Trust's board as the last of the old regime departs.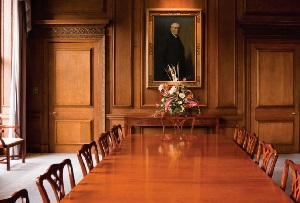 After American activist investors Elliott Advisors succeeded in ousting chief executive Katherine Garrett-Cox from the board of Alliance Trust in October, it was perhaps inevitable that the remaining members of the old regime wouldn't stick around for long. The trust duly announced today that its chair, Karin Forseke, will step down from the board on January 1.
Along with Garrett-Cox, Forseke had forcefully resisted Elliott's attempts to change the trust's strategy – 'Elliott's proposed resolutions are completely unacceptable... the board is unanimous in strongly recommending that shareholders vote AGAINST all of the proposed resolutions' was how she put it back in March – but clearly the shareholders didn't listen.
Elliott's changes include an overhaul of the firm's governance structure, which will include Garrett-Cox being demoted from chief executive of the trust to CEO of its investment arm, while the board of the parent company will become entirely independent (i.e. non-executive).