Kathryn Parsons: 'Stop penalising women for having children'
INSPIRING WOMEN: The Decoded co-founder on scrapping the male culture of business, launching in Hawaii and why she loves Spanx.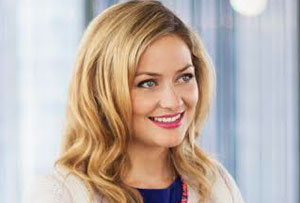 1. Which businesswoman do you most admire and why?
Sara Blakely, founder of Spanx. She turned $5,000 into $1bn while retaining 100% ownership of her business.
2. Do you have a mentor? If so, who and why?
The people who have inspired and mentored me range from my co-founders, my mother, a 14-year-old coder, everyone who works on the Decoded team, our alumni to all the female businesswomen I have met through The Veuve Clicquot Business Woman of the Year Award. Mentorship comes in all shapes and sizes and is a two-way street.
3. What's been your biggest business setback?
I am learning every day. How do you set up a business? Launch it in the US? Build an amazing team? Ultimately I have learnt to stay true to your vision, values and culture and cherish it.