Katie Hopkins: 'Stay-at-home mums are anti-working women'
POWER MUMS: The controversial talking head thinks maternity leave should be unpaid and has had the social services checking up on her kids.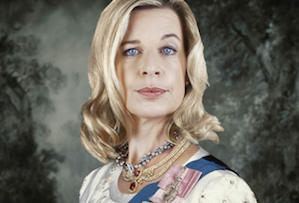 Katie Hopkins is married and has three children aged 10, nine and six. When asked how she classifies her job, Katie describes herself a 'writer, commentator and a part of life, giving a different or shared view depending on whether you hate me or not'.
This includes a Sun column, being a TV sofa talking head and 2015's Celebrity Big Brother, in which - to the surprise of pretty much everyone - she came second and did 'just for the money'. Her decidedly non-PC opinions have riled everyone from the UN high commissioner for human rights to an Oxford student called Tyrone and she challenged Charlotte Church to a boxing match this week after the Welsh songstress called her a 'parasite' on Twitter.
But she says: 'It gets on my nerves when people say I am controversial for a living. I only say what I really think. I really mean it. And I believe we must fight for the right to say what we believe. Otherwise we are confined to a narrow band of acceptable behaviour.'