Keep calm and carry on - Energy companies shrug off Labour's latest punishment plans
The Big Six's response to Labour's latest populist energy policy? Keep on keeping on.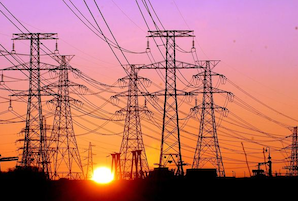 It looks like a slow day at Labour HQ, as they return to their old-favourite pastime: Big Six-bashing. It's not like there's a war going on or anything.

Labour wants to give Ofgem more powers to revoke big energy companies' licences. But the energy industry argued punishments for misbehaviour were already strong enough and put on its best 'keep calm and carry on' face.

'Too often energy companies seem to view the regulator's fines as a cost of doing business – not as a warning to get their act together… If energy companies persist in mistreating their customers they must know their licence could be on the line,' shadow energy minister Caroline Flint is due to say in a speech later today.
Let's hope that's just a piece of ill-advised rhetoric: nothing is more guaranteed to make the lights go out and scare off much-needed investment than the prospect of literally being stopped from doing business.

Industry body Energy UK hit back, saying, 'The regulator already has strong penalties for companies found to be in breach of licence conditions. Customer service is always at the heart of what we do and having a strong set of licence conditions is essential for the protection of consumer rights.'

Meanwhile, a Big Six (British Gas, SSE, Scotish Power, Npower, E.On and EDF) 'insider' was pretty blase. 'We're not concerned, we already do a lot to focus on customer service and we're always striving to do more, this won't affect us. Ofgem already has these powers,' they told City AM.

Even the regulator seemed to agree, stating it could revoke licences in 'specific circumstances, including where companies have failed to comply with particular enforcement orders'.

It's the latest salvo in a populist war against energy companies that kicked off last September, when Ed Miliband announced a Labour government would freeze energy prices. The industry already has enough to contend with, what with a full competition inquiry underway. But it seems to have got used to the hot air - for now at least.