Keeping it out of the family
Family firms can be wary of bosses who aren't part of the clan, yet FIAT and Warburtons have both done it. David Bain on finding MDs outside the family.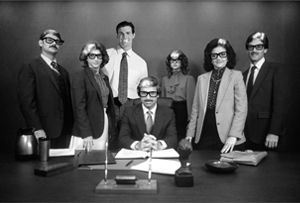 John Elkann, the chairman of Fiat, said recently that family businesses can and do attract top managers. Elkann was talking from experience. Fiat is still majority family controlled, with Elkann representing the fifth generation, but it's also managed by arguably one of the most successful chief executives anywhere, Sergio Marchionne - and he's not part of the family.
Fiat represents just one of a large number of family businesses that have been revived by bringing in non-family senior managers and allowing them to get on with the management of the company as the family take a back seat. They include Lego, which appointed a non-family chief executive in 2004, who went on to transform the fortunes of the iconic Danish toy company, turning a struggling third-generation family business into one of the fastest growing companies in Europe. Closer to home, sixth-generation family business Clarks has flourished under outside leadership. The shoemaker was one of the few UK retailers to increase its profits last year.
But these and a few others tend to represent the exception rather than the rule. For the most part, family businesses aren't very good at hiring from outside the clan. They usually get too weighed down with not just the practicalities of running a business, but also the emotional side, and don't like the thought of sharing their squabbles - or their equity - with senior outsiders. For make no mistake about it, family ties certainly do have a profound influence on the way such businesses are run, and not always for the better. Just look at all those company doctor TV shows hosted by the likes of Sir Gerry Robinson.