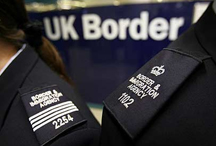 Keith Vaz hits out at UK Border Agency
Quote of the day: '[The UK Border Agency] has acquired its own Bermuda Triangle'. A report released today by the Commons home affairs committee said that the UK Border Agency has 275,000 outstanding cases on its books. Labour MP Keith Vaz, chairman of the committee, today said the backlog would take years to clear, because the agency cannot properly keep track of everyone. 'It's easy to get in, but near impossible to keep track of anyone, let alone get them out,' he added.
Published: 23 Jul 2012
Last Updated: 09 Oct 2013
.
Find this article useful?
Get more great articles like this in your inbox every lunchtime