KFC-owner Yum! is now eyeing up India
The owner of KFC, Pizza Hut and Taco Bell now has more outlets than McDonald's. But has it had its chips in China?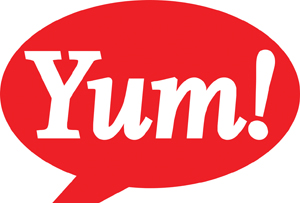 Formative years
Famous (dyed) greybeard 'Colonel' Harland Sanders started frying chicken to his 'secret recipe' in Kentucky in 1930, but Yum! Brands itself was served up more recently, spun out of soft drinks giant PepsiCo in 1997. Known initially as Tricon Restaurants, the venture could easily have been a case of out of the frying pan and into the fire. Compared with its golden-arched rival, McDonald's, Yum!'s three brands - it owns Pizza Hut and Taco Bell too - then looked about as appetising as a week-old KFC family bucket.
But novelty and low prices made Yum! a big hit with the last nation on earth that anyone expected to go a bundle on stuffed crusts, hot wings or bacon waffle tacos: the People's Republic of China. Thanks to a policy of hiring savvy local management rather than parachuting in US bosses, Yum!'s growth there became the stuff of biz-school legend. It now has more than 14,000 outlets in China (most of them KFC) and around 35% of its $13bn annual revenue is generated in the country.
Recent history
The Chinese don't just like to eat KFC - they like to work there too. In sharp contrast with the west, where kids get an education in order to avoid fast-food 'McJobs', Yum! reckons almost 80% of its restaurant managers in China are college graduates.