The kids are alrite: BAE to recruit 400 apprentices
Defence giant BAE Systems has announced plans to recruit almost 400 engineering and business apprentices this year, the highest intake since the recession began back in 2008.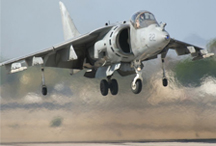 BAE is recruiting, and this is no ordinary milk round. The defence firm, which manufactures everything from fighter jets to hi-tech weapons, missiles to submarines, is looking for around 400 new recruits from a variety of backgrounds to learn the trade from the ground up.
Around 140 young people will join the submarine-building business in Barrow-in-Furness in Cumbria, another 100 are bound for the firm's ship-building sites in Portsmouth and Glasgow and the rest will be spread out across BAE's other sites, focusing on military aircraft manufacture.
One in 10 of these latest trainees will also join the firm's five-year higher apprentice programme, which combines on-the-job training with degree-level studies - earn while you learn, as they used to call it. All 400 of the new recruits are guaranteed a job at the end of their apprenticeships too.