Kim Winser: 'Keep notes of all the amazing people you are about to meet'
Meet the founder of Winser London at Inspiring Women in London on November 19.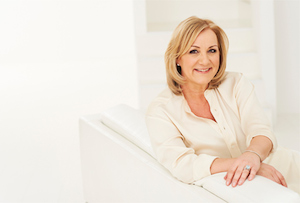 Who has inspired you in business?
I'm constantly inspired by people: entrepreneurs as well as those driving change in the corporate space, like Angela Ahrendts at Burberry and now Apple. I enjoy seeing creativity and innovation when coupled with successful commercial implementation.
What has been your biggest setback and how did you overcome it?
Business is always about challenges, it's how you react, respond and move businesses forward that's key. Overcoming challenges needs considered thought, relevant knowledge and plenty of energy and determination.
What is the biggest challenge still facing women in business today and how should it be solved?
There is not one answer to this - it depends on the woman, the industry of her choice and her lifestyle and priorities. Many women I have met need a little more confidence to achieve more, many are very talented indeed.