What kind of 'Secret Santa' are you?
'Tis the season of giving and all that. But what does your 'Secret Santa' gift say about you?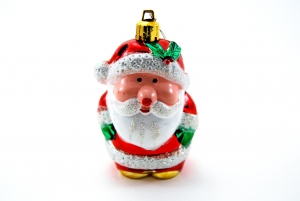 This week, in offices across Britain, Secret Santa will be bringing joy and laughter to thousands of bright-eyed and pink-cheeked work colleagues as they celebrate the festive season. With budgets ranging from £1 to £20, thoughtful staff will find the perfect little gift to kick off the Christmas period. Ah, isn't that lovely.

Well, either that or there will be tears, tantrums and inappropriate tinsel-lined undies flying across the office.

That's the thing about 'anonymous' gifts, they can be personal, pointless or even a bit poisonous. So, what does your Secret Santa gift say about you? And what subliminal messages are betrayed by your reaction to the big reveal?

We asked Kevin Chapman, head honcho at Tinder-Box Business Coaching, to unravel the mysteries of the Secret Santa present.

'Secret Santa is all about office dynamics,' he explains. 'Every present is a reflection of a relationship and even though we are tightening our belts, Secret Santa seems as popular as ever because it is a chance to express something from one to another.

'Whatever that expression is, when you know the true intention behind it, you have the choice to do something about it.'

Intrigued? Here are the four most popular Secret Santa personality types. What kind of Secret Santa are you?



Secret Santa Style
The secret assassin
Gift given: A book. E.g. a dummy's guide to management (may blow the £5 budget)