King gobbled up for $5.9bn by Call of Duty maker Activision Blizzard
The Candy Crush maker can now level up, after struggling to move on from its one hit wonder.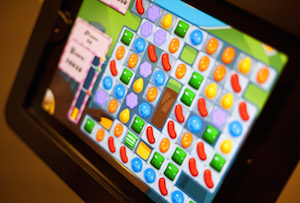 Activision Blizzard is to buy King for $5.9bn (£3.8bn), in a deal that has probably made the Candy Crush maker's management and shareholders feel like they found a cheat to beat the boss at the end of a particularly hard level.
King's sweet-toothed suitor, which makes World of Warcraft and Call of Duty, the most successful console game ever, has agreed to pay $18 per share in cash. That's a 20% premium above King's closing price on Friday, but below the $22.50 it floated at on the New York Stock Exchange in March last year.