Kingfisher heir chief to be arrested for bounced cheques
An order has been issued for the arrest of Vijay Mallya, boss of beleaguered airline Kingfisher, after it was revealed cheques to Hyderabad Airport for £1.2m bounced.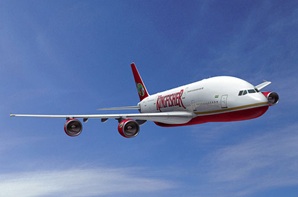 It's crunch time for Mallya as Kingfisher's debts pile up. Not only are his airplanes grounded while cabin crew and engineers protest months of unpaid wages, Hyderabad Airport has now pressed charges over mounting debts and there's an order for his arrest hanging over his head.
The Hyderabad row centres over 103m rupees (£1.2m) in bounced cheques, issued to cover airport charges. Mallya then failed to appear in court when a summons was issued - and now he's in a lot of hot water. It is unlikely he'll actually be arrested but he will have to appear in court to arrange bail.
But will Mallya be able to settle the debts? The airline chief is currently in talks with investors after a change in regulation allowed foreign parties to buy stakes in Indian airlines (up to 49%). But will there be a be a white knight for Kingfisher, which has just cancelled 40 flights off the back of strike action and has been plagued by heath and safety issues and cash shortages? After all, this isn't just a bad patch for Kingfisher - the company has reported losses for five years in a row.