Kingfisher is the latest western retailer to get out of China
DIY never really caught on in the Middle Kingdom.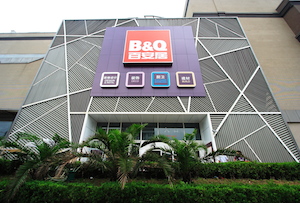 Kingfisher has sold off a controlling stake in B&Q China for £140m. Not a surprise – it's been searching for a 'strategic' partner since March – but a reminder that yet another western company has failed to crack the enigma that is the Middle Kingdom.
The 70% stake is being sold to Wumei Holdings, which owns supermarkets and department stores including Wumart and Merrymart across China, in the first half of 2015, subject to say-so from the Government's mandarins.
'This will enable us to focus our financial resources and management talent on the large and attractive European home improvement market,' new chief executive Veronique Laury said (although France, until recently its largest market, isn't exactly looking 'attractive' right now).