Knowing the unknowable: Interest rate rises and the art of pretending to know it all
EDITOR'S BLOG: It's high time the wise guys in forecasting admitted their crystal ball is fake.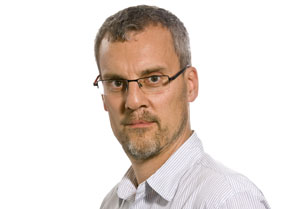 I don't know about you, but I have more idea who will win the 3.30 at Haydock Park than when interest rates are likely to go up. For the last goodness knows how long the Bank Of England, with its increasingly daft practice of 'forward guidance', has been trying to give the honest Johns and Jills a steer on when rates might shift upwards and a bit of belt-tightening might be in order to keep the exuberance rational.
Britain's first interest rate rise will come no earlier than July next year but probably by the end of September, according to economists quizzed recently by Reuters. (It doesn't take a genius to see that the government would be less than pleased to see an increase before the election next May. The feel-good factor is hard enough to stoke up in the Age of Rage, as it is.)
However, the report found that 32 of 50 mainly City, wiseguy economists forecast the Bank of England's base rate will increase to 0.75% in the third quarter of 2015, six months later than previously thought. And that was six months later than was thought the time before that.