KPMG veteran gave stock tips in return for concert tickets and a Rolex
A senior KPMG auditor in California is charged with alleged insider trading by US authorities amid claims he received a Rolex and concert tickets for share tips.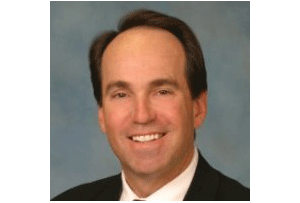 Former KPMG partner Scott London has been charged with insider dealing by US authorities after he admitted passing on sensitive information about KPMG's clients to a golfing friend, who then traded on the share tips.

Bryan Shaw, a jeweller also from the Los Angeles area, earned more than $1.2m from the illicit tips. In return, he allegedly gave London cash, a Rolex watch and more than $25,000 in concert tickets, including top tickets to a Bruce Springsteen concert.
He also paid London at least $50,000 in cash which was usually delivered in bags outside his jewellery store. The two men had met at a country club several years earlier and became close friends and golfing partners.

The brazen scheme, which took place over a year and a half from October 2010, came to an end after Shaw's stockbroker noticed unusual share trading patterns. It is thought that Shaw, when confronted by investigators, then became a government informant and helped the authorities build a case against the KPMG veteran who had been at the firm for nearly 30 years. He allowed federal agents to record calls with London and wore a recording device when meeting with him. Shaw has not been criminally charged.

According to the Securities and Exchange Commission (SEC), London was the lead partner on several KPMG audits including Herbalife and Skechers, and he was the firm's account executive for Deckers Outdoor Corporation. The SEC also alleges that London gained access to inside information about impending mergers involving two former KPMG clients - RSC Holdings and Pacific Capital.

London was fired by KPMG after he informed the firm he was under investigation by the SEC for insider trading.

'London was honoured with the highest trust of public companies, and he crassly betrayed that trust for bags of cash and a Rolex,' George Canellos, the acting director of the SEC's enforcement arm, said.