KPMG's Melanie Richards: Don't be anxious about taking risks
The KPMG partner and vice chairman says that taking a chance is at the heart of being successful.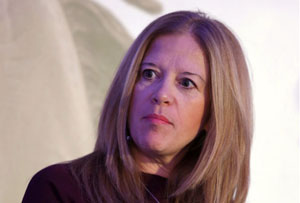 Melanie Richards, the vice chairman and a partner in KPMG, says it's crucial for women not to impose limits on themselves in case it becomes a self-fulfilling prophecy, at MT's Inspiring Women conference.
Did you miss out on the London conference? Why not join us in Edinburgh or Birmingham? Find out more and get 25% off the ticket price.