Kroll and private equity - a match made in heaven?
Marsh & McLennan may sell secretive investigations unit Kroll to a secretive private equity buyer...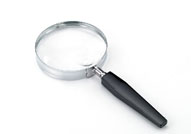 Insurance giant Marsh & McLennan is planning to sell its corporate investigations arm Kroll, according to the FT – and various private equity firms are eager to snap it up. Ever since Marsh bought Kroll in 2004, there have been rumours that it was a bad fit with the rest of its business, which tend to be more involved with insurance broking and consultancy than computer forensics and background checking. However, since Kroll does much of its best work well away from the glare of public scrutiny, it's arguably an ideal fit for some of the private equity firms currently sniffing around it. Though it may not help either side dispel their reputation for opacity…

The FT reckons that Marsh is hoping to raise about £1.3bn by flogging Kroll, and suggests that the Carlyle Group, Apax Partners and General Atlantic have all thrown their hats into the ring. BC Partners, the UK-based firm that's currently taking a bath on Foxtons, is also in the running; apparently it's already teamed up with Kroll's former European chairman David Buchler to put together a bid. And there's some talk that founder Jules Kroll, who squeezed $1.9bn out of Marsh for the business five years ago, might want to really rub it in by buying his company back on the cheap.

If you're not familiar with Kroll – well, it probably won't mind that too much. Although lots of copycats have sprung up since, the company basically pioneered corporate investigation work in the US in the 1980s, when it was used by Wall Street firms to snoop into the background of takeover targets, prospective suitors and so on. It has various business lines these days, but they broadly cover things like forensic accounting, data recovery, background screening and security consulting. In other words, it operates in the shady corners of the business world, digging up dirt and finding out stuff that its targets really don't want people to know.

As you'd expect, this means Kroll has attracted its share of controversy over its methods – giving it a slightly fearsome reputation. And although most of what it does now is a long way removed from the mac-wearing gumshoe stereotype, it still always seemed a slightly odd fit with Marsh, which is in essence a fairly boring insurance business (and we mean that in the nicest possible way). The welcoming embrace of private equity may turn out to be a much more natural home – although if it did want to convince the world that it's a model of transparency these days, being taken private probably wouldn't be the best way of doing it...

In today's bulletin:
Pound hammered again as UK trade deficit hits 17-month low
High street sales heat up in February
Kroll and private equity - a match made in heaven?
Women more resilient than men?
Five steps to a stress-free working life