Labour turned a golden age of culture into lead
Publicly funded art lost its credibility thanks to Blairite neo-liberalism, claims the author of Cultural Capital. But that's no bad thing, says Stephen Bayley.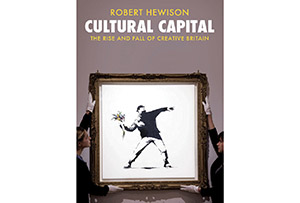 'Wenn ich Kultur hore... entsichere ich meinen Browning' is usually slightly mistranslated as: 'When I hear the word "Culture", I reach for my gun'. Playwright Hanns Johst's famous line is usually attributed to Goering or one of the other Nazi brutes. Robert Hewison feels much the same about culture, but reaches, instead, for his pen. I mean keypad. Hewison and I are old friends. Let's hope we remain so by the time we reach the bottom of the page.
Hewison is professorially waspish in the best and brightest way. A long-serving theatre critic for the Sunday Times, he has two major academic interests. One is that complicated and fascinating High Victorian phenomenon art critic John Ruskin. Then there is cultural policy, the other bee in his left-leaning bonnet. Surely this is one of the most boring subjects on earth. Personally, when I hear the words 'arts administrator', I reach for any lethal weapon I can find. Not so my friend Robert. Like his hero, Ruskin, Hewison is moving from the enjoyment of art to hectoring about political economy. Ruskin's own journey, let it be said, ended with howling-at-the-moon madness.
My problem with cultural policy is that, as an idea, it is contradictory and nugatory. Wondering about cultural policy is like asking a fish if it has a water policy. Culture is not defined by committees. Culture is not the 2% of activity that is neither work nor sleep. Culture is everything and everywhere. Culture includes lunch and the ads on the Tube.