LAST CHANCE: MT's 2008 in 20 Questions
Today's your last chance to enter the Big MT Prize Quiz - what can you remember about the drama of 2008?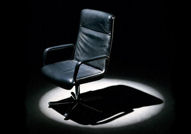 This year, business has dominated the front pages of every newspaper – and MT has been there every step of the way. So as a special end-of-year treat, here's a chance for you to show us how much you remember of the biggest business news stories of 2008, courtesy of our annual Prize Quiz.
Are you au fait with financials? Clued-up on the credit crunch? On top of the turbulence? In other words, after a year in which several big industries have almost ground to a halt, do you know your cars from your LBOs? Scroll down to test your recall of the good, the bad, the ugly – and the downright weird…
Send your answers to editorial@managementtoday.com by Wednesday 7th January, headed 'Big MT 2008 Quiz' – there'll be a prize for the three best attempts. (And no need to head for Google: if your memory's hazy, all the answers can be found right here on the site).